Kansas City Pest Control, Brown Recluse and Termite Specialists!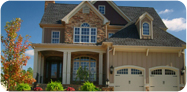 Residential Service
We provide Residential pest control with plans ranging from quarterly exterior & interior to specific treatments like termite & brown recluse control.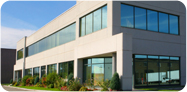 Commercial Service
We provide Commercial pest control for healthcare facilities, schools, as well has many other commercial properties


Schedule An Estimate
Have one of our experts speak to you about a custom estimate or use the form to schedule your next pest control service.
Are you hearing scurrying in your attic, seeing ants marching across your floor, having termites munch on your house? Sunflower Pest Solutions, Inc. is a full service pest control & Attic Insulation company serving Kansas City (KS & MO) and Lawrence, KS. We have 20+ years experience in handling all types of pests in Kansas City such as ants, termites, beetles, crickets, bees, wasps, squirrels, spiders, raccoon, bats, snakes, birds, beaver, coyotes, and more. Sunflower Pest Solutions, Inc. has been chosen by Dr. Jamel Sandidge of BRS Pest Control and Consulting to continue to care for his customers and clients. We will continue to provide honest, reliable, and dependable service. Sunflower Pest Solutions, Inc was Awarded the 2012 Super Service Award From Angie's List!
100% Satisfaction Guarantee
Kansas City Service Areas
Kansas
Johnson County
Olathe
Overland Park
Shawnee
Lenexa
Leawood
De Soto
Gardner
Douglas County
Lawrence
Baldwin City
Eudora
Miami County
Paola
Leavenworth County
Basehor
Tonganoxie
Lansing
Leavenworth
Missouri
Jackson County
Kansas City
Raytown
Blue Springs
Lee's Summit
Cass County
Grandview
Raymore
Belton
Platte County
Riverside
Parkville
Weatherby Lake
Lake Waukomis
Clay County
Gladstone
North Kansas City
Smithville
Liberty